Legerdemain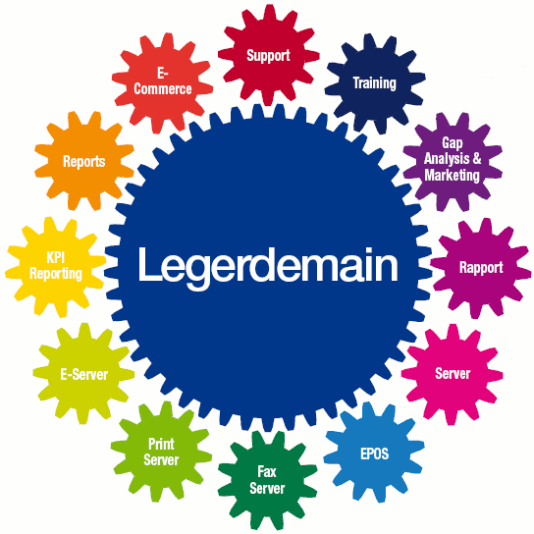 Legerdemain offers stable, fast and reliable back office software – and over the past 20 years, we have supported and developed it to create a seamlessly integrated system that is second to none.
We can supply add-on packages such as Multisys Liaison – an integrated e-commerce system, and Multisys Rapport – for Windows based reporting. Multisys Fax Server, Multisys E-Server and Multisys Print Server enable you to e-mail, fax and print professional-looking documents for your suppliers and customers.
Our add-on software makes a range of day-to-day business tasks quick and efficient, saving you precious time and money. By building on your existing Legerdemain system, you don't have the inconvenience and upheaval of starting from scratch.
Our practical support tackles problems quickly and effectively when you need to get your system back on track. We can also offer a comprehensive range of training courses to help you and your staff get the very best from your system.